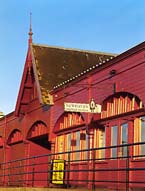 What was it like to live in the tightly-knit fishing community at Newhaven, and to earn a living as a fishwife or a fisherman braving the sea? Find out in the lively and informative Newhaven Heritage Museum. It is situated in the historic fishmarket overlooking the picturesque Newhaven Harbour.
The story of the village and its people is told through reconstructed sets of fishwives and fishermen, historic objects and photographs, and first-hand accounts of people's lives.
Discover the origins of Newhaven as a naval dockyard, building between 1507 and 1511 the 'Great Michael', the mightiest ship of its time. Listen to the voices of Newhaven people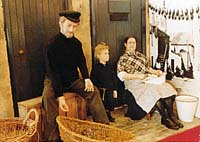 , hear their songs, and watch a video on the development of the community. Learn about their trade, customs and superstitions, famous choirs and the Society of Free Fishermen.
To reach Newhaven from the city centre, take Lothian Bus services 10, 11 and 16 from Princes Street heading East or service 7 from the Bridges heading North.